let's talk about working out. for the past few years, running has pretty much been my only form of exercise. there are a lot of things i really like about running: past the initial start-up cost, it's free. you can do it anywhere, and most importantly, you can do it outside. plus somehow bragging about running is better than bragging about other sports (as evidenced in my contribution to
this blog
. there are a lot of things i don't like about running, namely that it sucks and it's boring. well, it gets boring when all you do is run the same course every other day for years.
so i've been trying to branch out. my friend jillian has convinced me to come to the gym with her and we've started working on "operation 6 pack." in the name of O6P, we have done lots of novel things like lift weights, do plyometric workouts, and drink kale smoothies. i don't know if it's going exactly how i want it to, though, because i took two weeks off to go to south america and oregon and now all my packs are gone. no packs.
i also really like yoga, which is no secret. yoga is hard to fit into your workout routine, though, because to get really good at it you have to go pretty regularly. my budget, however, allows me to go exactly one time a week. UNTIL NOW.
because NOW i have a desk job at a yoga studio in palo alto where i work for 2.5 hours every week and get to do as much yoga as i want all week long FOR FREE. they also have trx and barre classes at this studio. i'm stoked. i plan to go to yoga at least 4-5 times a week for the whole quarter.
not having to pay money for yoga means that i can rebudget for awesome workout clothes. so let's look at some of my favorites:
nike.com
i am obsessed with these shoes and i must have them. this is the nike studio wrap pack - it's three different components (one of the components, a ballet-shoe style flat, isn't pictured) that you can wear in five different ways. i've always been mildly disgusted by the fact that sometimes in hot yoga you step in pools of other peoples' sweat. and have to go into the bathroom with bare feet. and by mildly i mean extremely and by disgusted i mean horrified. these shoes are a dream come true because i can be a germaphobe AND be cute about it! unfortunately, they don't come out til may. but still. awesome.
as far as sports bras, i find little joy in wearing something that hardly anyone sees. while i love the lululemon sports bras, they're too expensive for something i'm just going to throw a tank top over. instead, i swear by the champion sports bras at target:
target.com
they are great. now on the next item, hear me out. i too was initially discouraged by the price tag on this yoga mat ($68). but i caved because everything else i found was too thin or not grippy enough and i was having a lot of trouble with sliding around. and headstands are really unpleasant on thin mats/wood floors. i decided if i was going to spend a lot of money on anything yoga related, it was going to be the mat (kind of like shoes for running) because it's something i use every time i go, and it actually makes a difference in my performance/enjoyment of the workout. on a related note, i would really like a cute mat bag. someone should make me one.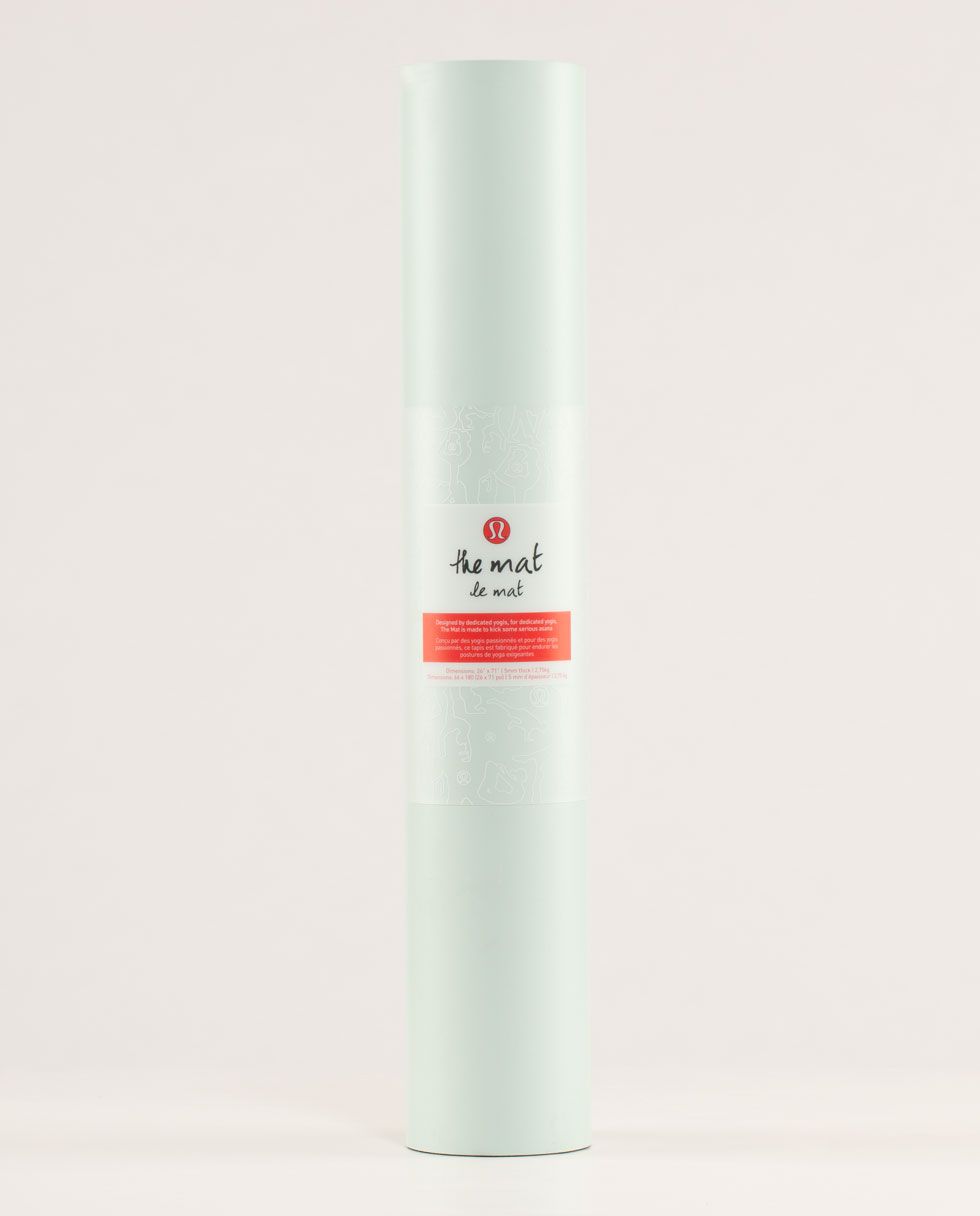 lululemon.com
i'll stop there for now. i really love workout clothes from
zella
because i can buy them from nordstrom rack for way cheaper, and they're pretty much as cute as lululemon without the insane investment.
et toi? what are you workout-must-haves?